Hana Bizek's amazing cube sculptures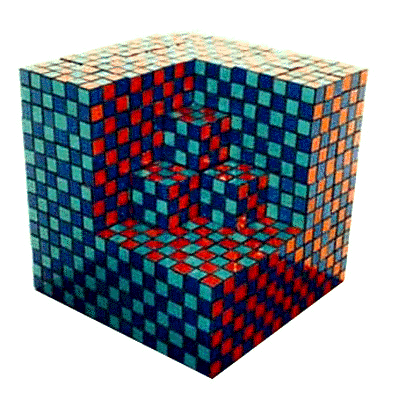 Vasarely


Ctyrsprezi (Foursome), Jarmila

Hana Bizek is a physicist who loves Rubik's cube. On this page, you will find three examples of her three-dimensional multi-cube designs. If you like the designs, you can buy her new book Mathematics of the Rubik's Cube Design published by Dorrance On-line Bookstore. Her book can also be purchased at Amazon.com bookstore. It is only twenty bucks.